Solid Sealing Technology (SST) designs and manufactures essential electrical components for today's high-tech world. SST's innovative material-joining technologies bond ceramics and glass to metal to create
hermetic feedthroughs and connectors
tailored for use in vacuum environments. Experts in design, SST offers a vast catalog of standard high-performance sealing solutions that improve reliability in demanding engineering settings. And for customers with unique challenges, SST's skilled engineering group creates fully customized parts from the ground up. Working with an unrivaled commitment to quality and customer service, SST inspires innovation and enables technology around the world.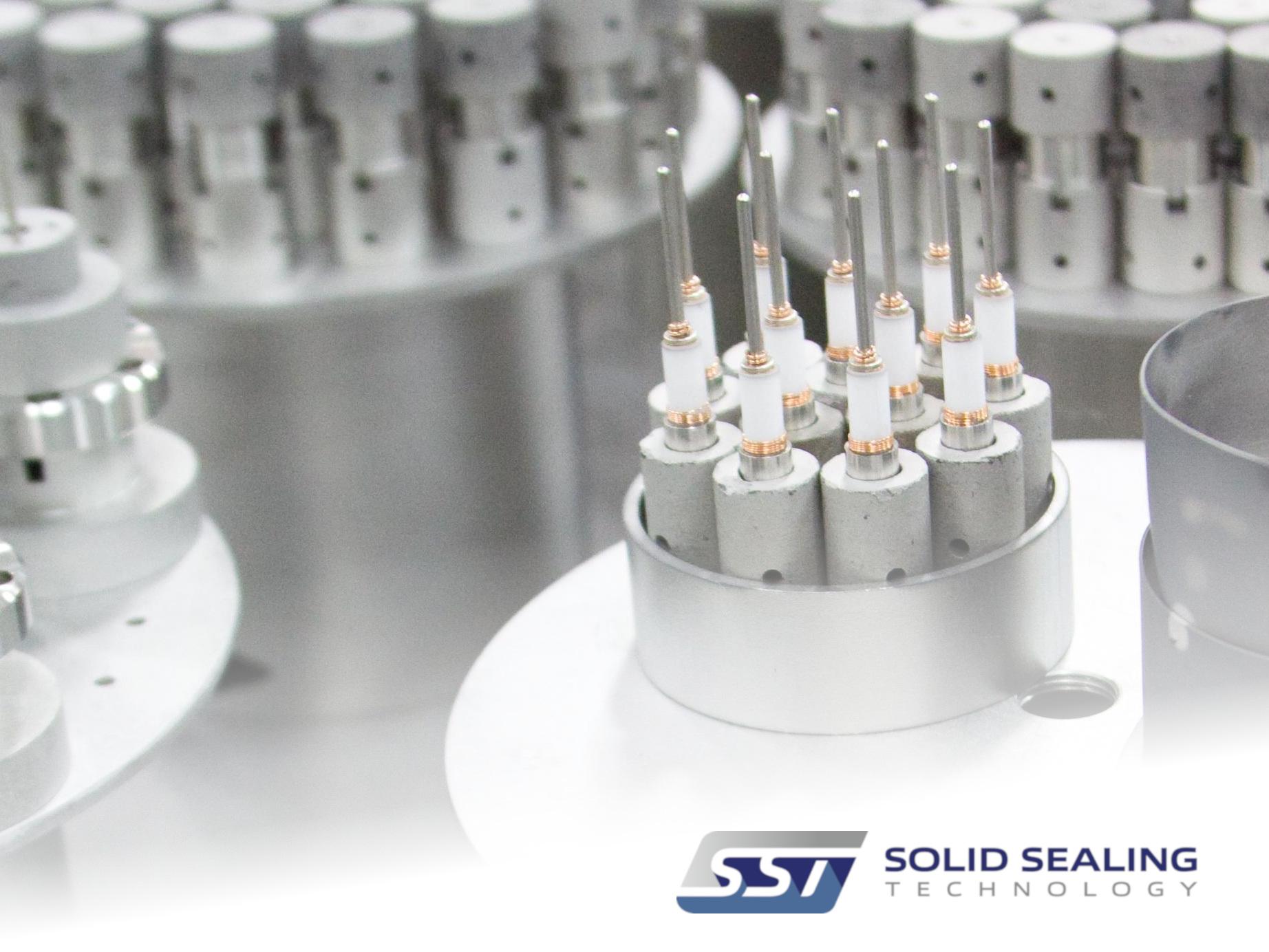 With a focus on customer satisfaction, SST strives to constantly improve their quality management system and product performance. SST are proud to be ISO9001 certified.
Solid Sealing Technology's commitment to continuous improvement extends to all aspects of their business, from the first contact with customers to delivery of your final part. Through persistent attention to quality and customer service, SST ensure that they meet customers' needs with reliable high-performing vacuum products spanning feedthroughs, connectors, isolators, viewports, pinch-off tubes, and related accessories for both air-side and vacuum-side use.
SST engineers work closely with every customer to deliver custom hermetic solutions that can be found behind the scenes of some of the world's most advanced technologies. Examples include industrial, medical, and research facilities where SST parts are used in equipment like energy storage systems, MRI machines, and particle accelerators. They have even sent parts to Mars, empowering NASA's Mars Insight Mission to tackle the challenges of our solar system.
Highly Innovative
,
Creatively Bespoke
, and
Impressively Robust
, SST hermetic sealing solutions help push the boundaries of technological advancement in an evolving world.